Everything's coming up roses when you watch The Bachelorette 2023 online. Charity Lawson begins her journey to find love — and hopefully end season 20 with a ring on her finger.
The Bachelorette 2023 start time, channel
The Bachelorette season 20 premieres Monday (June 26) at 9 p.m. ET on ABC (via Sling or Fubo)
Charity became The Bachelorette 2023 following her fourth place finish on Zach Shallcross' edition of The Bachelor earlier this year. The fan-favorite told Entertainment Tonight, "I have an open mind, open heart. I'm ready to fall back into love, hopefully."
She'll have a lot of options among the 25 men in the cast, including a pro wrestler, yacht captain and two single dads. Her journey will begin at the now-iconic mansion in Los Angeles, then move on to destinations in the U.S. and across the world.
The Bachelorette 2023 will be hosted again by Jesse Palmer, a former NFL quarterback and the lead of The Bachelor season 5.
Here's everything you need to know to watch The Bachelorette 2023. Plus, scroll down for the trailer, cast list and spoilers from Reality Steve.
How to watch The Bachelorette 2023 from anywhere on Earth
Just because ABC isn't available everywhere doesn't mean you need to miss The Bachelorette if you're away from home. Watching along with the rest of the internet can be pretty easy. With the right VPN (virtual private network), you can stream the show from wherever you go.
Not sure which VPN is right for you? We've tested many different services and our pick for the best VPN overall is ExpressVPN. It offers superb speeds and excellent customer service.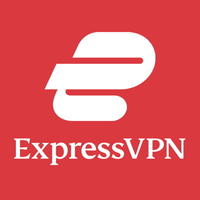 We think speed, security and simplicity make ExpressVPN second to none. During our tests, we saw fast connection times, and we're impressed by the service's ability to access more than 3,000 services spread out across 160 locations in 94 countries. There's a 30-day money-back guarantee if you're not satisfied.
How to watch The Bachelorette 2023 in the US
American fans can tune into the The Bachelorette season 20 premiere Monday (June 26) at 9 p.m. ET/PT on ABC.
ABC is a broadcast network that can be accessed with one of the best TV antennas or through a cable TV package.
If you've already cut the cord and don't have cable, you can watch ABC on a live TV service. Our favorites are Sling TV — ABC is available in select markets for Sling Blue, though some pay $5 per month more for it — and Fubo.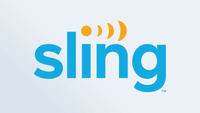 Sling TV gives you live TV at an affordable price. The Sling Blue package includes more than 50 channels including ABC, Fox and NBC (in select cities), AMC, Bravo, Food Network, HGTV, Lifetime and USA. Right now, new subscribers get $25 off their first month.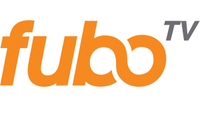 Fubo offers a 7-day free trial so you check out all of its features without paying upfront. Fubo's channel lineup includes local networks like ABC, CBS, NBC and Fox as well as cable favorites  such as ESPN, AMC, Food Network, FX, MTV, Syfy and more.
After airing live on ABC, The Bachelorette 2023 episodes will also be available to stream the next day on Hulu.
How to watch The Bachelorteet 2023 in Canada
In the Great North, Canadians can tune into The Bachelorette season 20 at the same time as Americans on Citytv, if they get the channel through their cable package.
Cordcutters can access their services easily with ExpressVPN.
How to watch The Bachelorette 2023 in the UK
British Bachelor Nation members should be able to watch The Bachelorette season 20 on the streaming service Hayu.
The streamer has run previous seasons of The Bachelor/ette. Episodes will likely drop on Tuesdays, the day after the U.S. airing.
How to watch The Bachelorette 2023 in Australia
Aussies will also likely be able to watch The Bachelorette season 20 on the streaming service Hayu on Tuesdays, the day after the U.S. airing.
Anyone abroad who wants to watch The Bachelor live with the services they already pay for should check out ExpressVPN.
The Bachelorette 2023 trailer
This sneak peek of The Bachelorette 2023 aired during The Bachelor After the Rose special. It shows Charity getting ready to meet her men … only to encounter a big surprise — her brother!
Who is The Bachelorette 2023 Charity Lawson?
Charity Lawson is a 27-year-old child and family therapist from Columbus, Georgia. She vied for the heart of The Bachelor 2023 Zach Shallcross, who eliminated her in fourth place after hometown dates.According to ABC's official bio, she is "searching for a life partner who loves dogs, thrifting and a good tailgate; but, above all else, is honest, empathetic and values her for who she is." And she's looking for a "lasting love" like her parents, who have been married over 47 years. Big Sports Live
The Bachelorette 2023 cast
The Bachelorette 2023 cast consists of 25 men who are hoping to receive Charity's roses. They are:
Aaron Bryant, 29, Katy, Texas; Software Salesman
Aaron Schwartzman, 33, Fremont, Calif.; Firefighter
Adrian Hassan, 33, North Hills, Calif.; Realtor
Brayden Bowers, 24, Murrieta, Calif.; Travel Nurse
Caleb Arthur, 29, Kentwood, Mich.; Resident Physician
Caleb Balgaard, 24, Fenton, Mich.; Pro Westler
Chris Spell, 27, White Plains, NY; World Record Jumper
Dotun Olubeko, 30, Fresno, Calif.; Integrative Medicine Specialist
James Pierce, 28, Brownsburg, Ind.; Attorney
Joe Menzia, 31, Ramsey, Minn.; Tech Operations Director
Joey Graziadei, 27, Koloa, Hawaii; Tennis Pro
John Buresh, 28, Excelsior, Minn.; Data Scientist
John Henry Spurlock, 30, Virginia Beach, Va.; Underwater Welder
Josh Young, 28, Bethlehem, Pa.; Harvard Grad Student
Kaleb Kim, 26, Norcross, Ga.; Construction Salesman
Khalid Hassan, 28, Dearborn, Mich.; Tech Recruiter
Michael Barbour, 29, South Holland, Ill.; Yacht Captain
Nicholas "Nic" Barber, 32, Berkeley Heights, NJ; HR Executive
Peter Cappio, 33, Armonk, NY; Airline Pilot
Sean McLaughlin, 25, Troy, NY; Software Sales Rep
Spencer Storbeck, 32, Moorpark, Calif.; Medical Sales Director
Tanner Courtad, 30, Pittsburgh, Pa.; Mortgage Lender
Taylor Pegg, 32, Beavercreek, Ohio; Loan Officer
Warwick Reider, 27, Nashville, Tenn.; Construction Manager
Xavier Bonner, 27, Euclid, Ohio; Biomedical Scientist
The Bachelorette 2023 spoilers
Bachelor/ette spoilers king Reality Steve is at it again. He posted Bachelorette spoilers for Charity's season all throughout filming and even had the final four contestants back in April.
Reality Steve posted on Instagram that the final four men (who get hometown dates) are: Aaron Bryant, Dotun Olubeko, Joey Graziadei, and Xavier Bonner.
As of now, no word yet on the final two, who gets the final rose and if Charity ends the season engaged.